Rasheda Stewart, while working full-time and pursuing her second Master's Degree, (Marketing Management), founded Rapunzel, LLC in 2010. Ms. Stewart was motivated by a fascination with the qualities and beauty of hair, along with a deep frustration with the mixed messages and inaccurate information propagated by the hair care industry. Energized by her frustration, Ms. Stewart consulted with local licensed salon jobs hiring near me professionals who were unable to provide any accurate information that would allow Ms. Stewart to grow her hair past her shoulders. Shocked, disappointed, and even more aggravated, she was determined to find the solutions to the historical and never-ending problem of Black hair growth. After extensive reading and researching to educate herself regarding the actual truths about hair, she developed a deep desire to put an end to the myths, misinformation and inaccurate perceptions that certain ethnic groups are unable to grow hair past their shoulders.
Ms. Stewart's driving passion is to share her knowledge with other African American women everywhere.After founding Rapunzel, Ms. Stewart developed and began producing a new and amazing line of hair care products, carefully designed to promote hair health and growth. These products, coupled with a policy of providing sound advice and educational information through use of various media, would quickly place Rapunzel's clients well on their way to their goals of achieving beautiful and healthy hair. Through Rapunzel's educational program and steady use of their products, Ms. Stewart and her team have begun making an impact in weaning African American women from the unhealthy practices and expensive addiction to wigs, braids, and weaves. Rapunzel, LLC is continually researching and learning in order to grow and fulfill the dream of providing a sensible, affordable, and informative pathway to the option of allowing all women to "let down their hair!"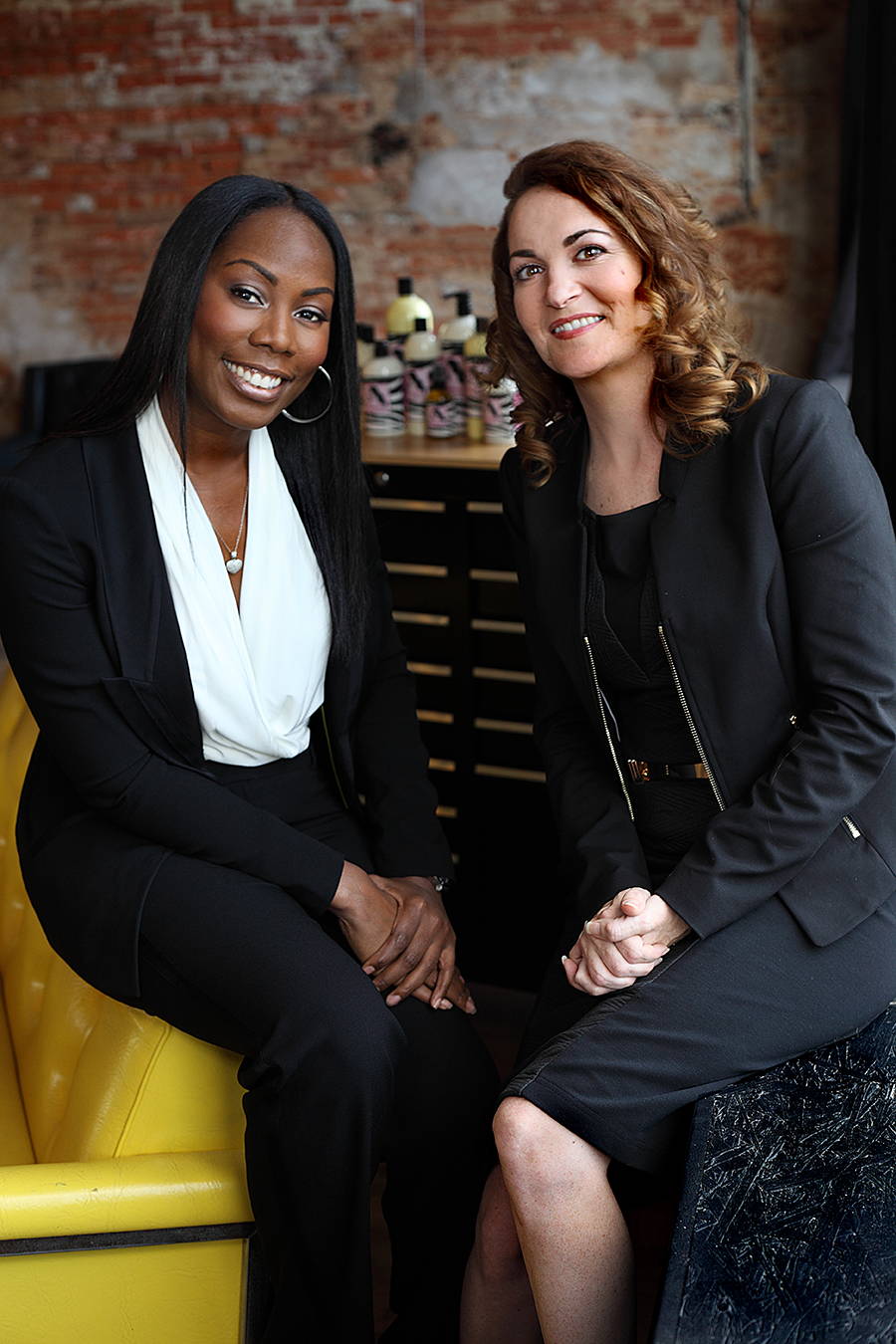 Mary E. Corcoran holds two graduate degrees, an MBA in Human Resources and one in Marketing Management, with an undergraduate degree in Behavioral Science. With a minor in International Business, it has been Mary's plan and passion to be an intricate part of a successful global operation and to one day successfully lead an international organization. She has been able to use this knowledge to her advantage by way of successfully aiding in the upward mobility and expansion of Rapunzel's sales and market reach. She brings to Rapunzel a very a strong work ethic as well as her vast business experience as a successful leader in domestic and foreign executive level operations. She has always had a passion for helping others achieve their dreams and goals. In 2010, shortly after Rapunzel was founded, Mary decided it was time to write a new chapter in her life by way of pursuing her dreams to become a successful entrepreneur, all while helping others pursue their dreams and goals through infusing proper hair care education with superior quality hair products for both women and men. Her mission is to help Rapunzel grow to be a household name worldwide and be a major leader in the hair and beauty industry.
In Loving Memory of Lorece Stewart
I would like to dedicate the new website to my grandmother, Lorece Allen Stewart, who was the most inspirational influence in my life. Lorece Allen Stewart departed from this life on February 12, 2022, at the age of 93. It's been over a year since my grandmother was taken from us and although her death is unacceptable, it has become my family's reality. Her recent death still saddens me; however, I am grateful for the memories I have of her. I am also appreciative for the time we spent together and the impact she had on my life. I feel so blessed that God made her my grandma.
Growing up I unfortunately lived too far away from my grandparents and didn't get to spend a lot of time with them as a young child under the age of eleven. In spite of this, I'm thankful that we moved to Delaware from San Antonio, Texas when I was eleven years old, and I was then able to spend time with my two living grandparents. My Grandmother was one of them. One of my favorite memories of my late Grandmother is going in her bedroom and seeing her sitting in her go-to chair peacefully nodding off after a hard day of work. My Grandmother always worked two jobs and took care of her family. She was selfless and constantly putting others before herself.
My biggest inspiration and supporter was my Grandmother. She loved my hair products, but the Hair Lotion was her favorite! She loved it so much that she would call me every time she ran out. One day, I did not move fast enough, and Ms. Stewart went to Elements Beauty Supply to purchase her own bottle! My Grandmother and I are both Arians, and we share similar traits: independent, impatient, determined, driven and honest. So, it didn't surprise when I went to drop off the store's Rapunzel order and was told by the cashier I just missed her.
My Grandmother inspired me in many ways. She was such a hard worker and extremely healthy. The one thing I admired and enjoyed the most was spending quality time together and talking about any and everything. She was so easy to talk to and she always encouraged me. I find comfort in knowing that someday I may get the chance to laugh and joke with her again. Her immortal love for me brings me comfort and helps me to move forward in life. Nothing in this world can take away our memories and love. She will always remain in my heart.